Philips Soundbar Speaker with Wireless Subwoofer
Unleash the full sound potential of your home theatre system.  Place the subwoofer in the spot that works best for your living space.  This soundbar works with you TV, disc players, gaming console, USB and Bluetooth devices. HTL3110B-79
Amazing sound in a small package.  This Soundbar and subwoofer system delivers great sound at a great price.  Your TV viewing just stepped up to the next level. 
Virtual Surround Sound for a realistic movie experience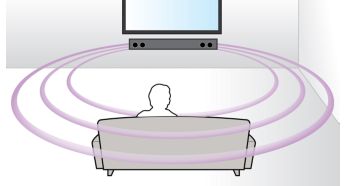 Philips Virtual Surround Sound produces rich and immersive surround sound from less than five-speaker system. Highly advanced spatial algorithms faithfully replicate the sonic characteristics that occur in an ideal 5.1-channel environment. Any high quality stereo source is transformed into true-to-life, multi-channel surround sound. No need to purchase extra speakers, wires or speaker stands to appreciate room-filling sound.
Dolby Digital for ultimate movie experience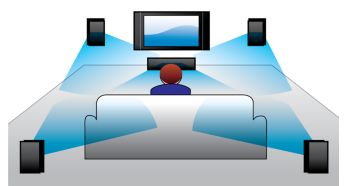 Because Dolby Digital, the world's leading digital multi-channel audio standards, make use of the way the human ear naturally processes sound, you experience superb quality surround sound audio with realistic spatial cues.
One-touch with NFC-enabled smartphones for Bluetooth paring
Pair Bluetooth® devices easily with one-touch NFC (Near Field Communications) technology. Just tap the NFC enabled smartphone or tablet on the NFC area of a soundstage to turn the soundstage on, start Bluetooth® pairing, and begin streaming.
Stream music wirelessly via Bluetooth™ from your smartphone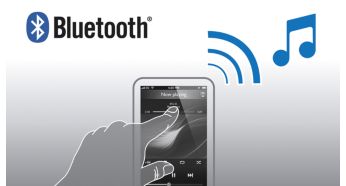 Bluetooth is a short range wireless communication technology that is both robust and energy-efficient. The technology allows easy wireless connection to iPod/iPhone/iPad or other Bluetooth devices, such as smartphones, tablets or even loptops. So you can enjoy your favorite music, sound from video or game wireless on this speaker easily.
Flexible placement on the wall, tabletop or stand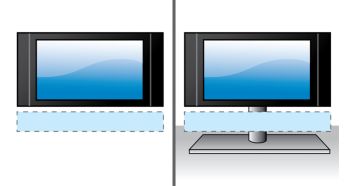 Enjoy the versatility of this home theater system that allows you to place it where you will. Whether on a TV stand, on a table or mounted on a wall, the product looks sensational and functions without compromise. For once, you get to control how your home looks without giving up an incredible home theater experience.
Plug in your USB and play music or movies.
2.1 Ch wireless subwoofer
Bluetooth and NFC
HDMI
Low Rise Profile for the perfect fit in front of your TV